Avon and Somerset Neighbourhood Policing
Somerton and Wincanton Update May 2022
15th May 2022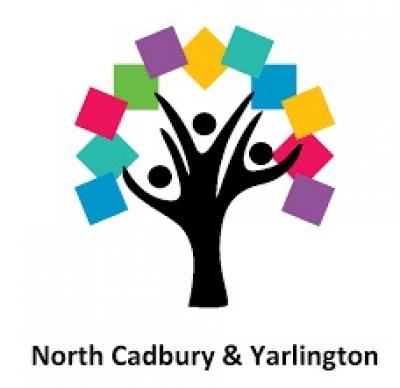 INDEPENDENT EXAMINATION OF THE NORTH CADBURY AND YARLINGTON NEIGHBOURHOOD PLAN
PC Response to the questions raised by the Independent Examiner on the North Cadbury and Yarlington Neighbourhood Plan.
PC Response to Independent Examiner Questions
19th April 2022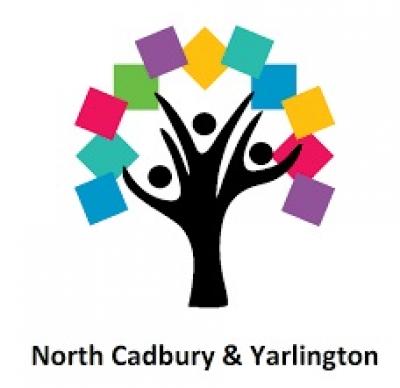 INDEPENDENT EXAMINATION OF THE NORTH CADBURY AND YARLINGTON NEIGHBOURHOOD PLAN
INDEPENDENT EXAMINATION OF THE NORTH CADBURY AND YARLINGTON NEIGHBOURHOOD PLAN
EXAMINER: Andrew Mead BSc (Hons) MRTPI MIQ
5th April 2022
Somerset Bus Patnership
Dear All,
Over the past month, supporters of Somerset Bus Partnership have sent some 80 letters to the Department for Transport calling for the Bus Recovery Grant to be extended beyond April. We therefore welcome the news that the Government has finally announced the continuation of the Bus Recovery Grant through to October 2022. There has been a huge nation-wide campaign demanding the Government should continue to support bus services. Thanks to the many of you who joined with us and successfully lobbied the Government over this issue.
But our bus services in Somerset remain under very real threat. The return of passengers to buses here in Somerset has been slower than in many other parts of the country and bus operators are facing huge cost pressures with escalating fuel prices coupled with a continuing driver shortage.
Hence, we are organising a Somerset Bus Partnership meeting via Zoom for Thursday March 24 at 730pm.
The main aim of the meeting is to explore with you ideas to increase bus usage.
The meeting would also cover the following points:
An update on bus funding including the latest feedback we're hearing on Bus Service Improvement Plans and Somerset's £163 million BSIP bid.
A Bus Manifesto that we will invite for Unitary council candidates of all parties to support
(Please note Somerset Bus Partnership has been working with all Somerset's main political parties to improve bus services and is politically neutral)
Update on Somerset Bus Partnership's activities
If you would like any items added to the agenda then please do let us know.
We very much hope that you will be able to join this meeting. Zoom details below:
Time: Mar 24, 2022 07:30 PM London
Additionally, it is just a reminder that we will also share your name, email address and Parish you represent with all our representatives. If you don't want your email address shared please provide an email address you are happy to be shared or let us know.
With very best wishes
The Somerset Bus Partnership Team
17th March 2022
Somerset Bus Patnership
Please find attached the March SWP Briefing, with the latest on collections, recycle sites, Eco-School grants and what 1500+ people chose as the name of our new repair project van.
Regards
Somerset Waste Partnership
14th March 2022
Thermal imaging camera trial
We have a great opportunity for the communities of Area East in South Somerset to have access to x2 thermal imaging cameras to help identify whether insulation and draught-proofing could be required for homes to help reduce energy bills and improve thermal comfort. These cameras are very user friendly as they directly attach to a smartphone/tablet. One camera is compatible for use with iOS (Apple iPhone or iPad) and the other for use with an Android smart phone or tablet.
Follow the link below for more details regarding booking etc.
4th March 2022
Important notice
Urgent / emergency Road Closure: – ttro190966 - Sandbrook Lane, North Cadbury
Please be aware that we have received a notification of a TTRN (urgent / emergency) road closure at Sandbrook Lane, North Cadbury will commence on 1st March 2022 and is expected to last until 2nd March 2022.
The contractor has indicated that access for Emergency Services through the site is permitted on this occasion.
For any further information about this closure please contact Sunbelt Rentals Ltd on 03700 500 792, quoting reference: ttro190966 - Sandbrook Lane, North Cadbury
28th February 2022
Somerset Health and Wellbeing Advisory Network
Helping you to help others
The legal requirement to self-isolate has been removed in England and replaced with guidance for living safely with the virus.
Trudi Grant, Director of Public Health for Somerset has emphasised that we should continue to be respectful of other people's concerns and personal situations. The public health advice is that anyone who tests positive for coronavirus, or who shows symptoms of having it, including a high temperature or cough, should stay at home and avoid contact with others. The same can be said for any other infectious illness, such a flu, or vomiting and diarrhoea.
The SCC Public Health team still advise basic infection control measures should be followed, as these will help slow the transmission of many seasonal illnesses and have a positive impact on reducing sickness levels and improving business continuity. These include regularly washing your hands, maintaining appropriate cleaning regimes and keeping occupied spaces well ventilated.
The vaccination remains the best form of defence that we have against Covid-19. Anyone who has not already booked their jab can do so quickly and easily at COVID-19 vaccinations in Somerset - Somerset CCG.
28th February 2022
Neighbourhood Policing team
Hello everyone,
Please find attached a copy of our Somerton / Wincanton Neighbourhood Policing Team News Letter for March 2022.
Kind regards,
Mike
Mike Bell
PCSO 7954
Somerton Neighbourhood Policing Team | Avon and Somerset Police
28th February 2022
Somerset waste
Please find the latest Somerset Waste Partnership Briefing attached, with information on the Queen's Platinum Jubilee, naming the repair van for our new project, taking action on food waste, and Recycle More reaching its finishing line.
Regards
Somerset Waste Partnership
Somerset County Council uses Microsoft Office 365 Message Encryption to protect emails. Learn more here: https://www.somerset.gov.uk/our-information/email-security/.
25th February 2022
Buses in Somerset
OUR BUSES ARE UNDER THREAT
April 2022 was meant to augur in a new era for our buses. It was the month when the £3 billion as part of Bus Back Better, National Strategy for Buses for England, could be used to improve bus services. People could be invited to abandon their cars and opt for the 'greener' option of going by bus on journeys to nearby towns and villages.
To improve buses across the county, Somerset had put in a bid for £163 million of Bus Back Better money. That was the sum of money Somerset needed because Somerset bus services currently are the worst rated of any county in England. But the Bus Back Better fund has been over subscribed 8 times by all the bids from across England and so it's unknown how much money Somerset might get. But it's unlikely to get anything like what Somerset needs.
The 2 years of Covid with endless warnings not to use buses has seen bus passenger numbers down 40% on pre Covid levels. This has meant the Government has had to step in and subsidise bus services in order to keep them running. To fund this the Government has diverted more than half of the £3 billion pot allocated for transforming our bus services to just maintain our current bus services.
Worse still, the Government has still not said whether it will keep funding our existing bus services from April.
If it doesn't, then without this subsidy, bus services across the county (including here in Somerset) could "fall off the side of the cliff" (as said by Wera Hobhouse, Bath MP). It's been estimated 30% of bus services would go. Some bus services could even disappear completely.
Without this Covid Bus Recovery Grant, a leading bus operator has said, "The bus sector is hurtling towards disaster."
So what can we do?
Could you please ... today ... send an email (doesn't need to be long) to the Government Buses Minister demanding that the Covid-19 Bus Recovery Grant funding is continued beyond April. Send it to BARONESS VERE OF NORBITON (Buses Minister) - email verec@parliament.uk. Also copy your email to your MP:
DAVID WARBURTON (Somerton and Frome) - email david.warburton.mp@parliament.uk Please also copy in Somerset Bus Partnership to any emails too. Our email address:
somersetbuspartnership@gmail.com .
Additionally, if you should speak to any of the candidates for the Somerset Unitary Council May 5th elections, please ask them what their plans are to protect and improve our bus services here in Somerset. There's never been a time when our bus services in Somerset have been at so much risk.
Somerset Bus Partnership Team
https://www.somersetbuspartnership.co.uk
18th February 2022
Local Heritage List
I am writing to inform local councils about the Local Heritage List: a new project to record heritage assets in Somerset and Exmoor. This is managed by the South West Heritage Trust with input from partners in local government and heritage, including Somerset County Council, each district council, and Exmoor National Park Authority.
The scheme will give special, 'locally listed' status to distinctive and noteworthy buildings, sites, and monuments across Somerset and Exmoor. It is a chance to recognise places with cultural value in our area, and help preserve our diverse local heritage.
I would be most grateful if you inform your South Somerset council about this initiative. The South West Heritage Trust is seeking nominations from the public, as well as community organisations, and welcomes assistance in publicising this opportunity for engagement.
Later in the year you will receive a formal consultation from your local planning authority regarding the Local Heritage List technical handbook. This will provide the planning support, but in the meantime the project is open to nominations.
Please find attached a press release, poster, and 'Q&A' document which explains the Local Heritage List in more detail.
Best wishes,
Dr Hattie Induni
Digital and Community Engagement Officer
Somerset Local Heritage List Project
https://swheritage.org.uk/local-heritage-list
18th February 2022
SWP Members Brief
New mobile repair and reuse project
Summary
• Launching later this year, the project aims to move repair and reuse from 'niche to norm'.
• Based around a mobile repair and reuse vehicle, it will work with existing groups and engage new audiences.
• The first year will be dedicated to electrical items and electronics – anything with a plug or battery.
• This is a grant-funded project that SWP is running in partnership with Resource Futures and Donate-IT.
• We are currently advertising for a Community Repair Coordinator and asking the public to suggest names for the new service/vehicle.
Background
SWP commissioned Resource Futures (RF) to look at how we can increase reuse and repair, taking into account the work of existing groups across Somerset. One of three potential solutions was for a mobile repair vehicle (working title Somerset Repair Bus) to travel the county bringing repair and reuse to new audiences, tackling barriers around travel and access to repair facilities/groups, and helping groups to collaborate and share skills.
RF and SWP have secured grant funding from Ecosurety Exploration Fund for the project which in its first year will be dedicated to electricals and electronics - from toasters to tablets, record players to remote controls – anything that has a plug or takes batteries.
We have also partnered with local company Donate-IT CIC which collects, refurbishes and distributes tech like laptops and smart phones to people, schools and groups who need them. We are now working hard to get the project up and running as soon as possible.
Project overview
Its aim is to support existing groups, engage new audiences and take repair and reuse from 'niche to norm' through four key areas of activity:
• Educate and raise awareness of repair, reuse and sustainable consumption, targeting
schools, community groups, individuals, businesses.
• Amplify existing repair activities – supporting all local repair groups, helping them to
extend their reach into wider audiences and promoting their current activities.
• Support group expansion – facilitating skills and knowledge sharing, increasing resource
sharing and accessibility, and providing advice and practical input.
• Address digital poverty – collecting used smart tech from businesses and residents,
refurbishing, and diverting it back into the community, reducing waste and keeping items in use.
If it proves a success, SWP will consider continuing the project and expanding it to cover the repair and reuse of any item. This will, of course, be subject to a business case and the availability of budget or new sources of grant-funding.
More detail
The vehicle will be second-hand and probably a 'transit-style' van with eye-catching branding and livery. We have explored electric options, but cost and logistics make an electric vehicle impractical for this project at this time.
We are now working with the local repair café groups to establish how it can best support existing activities. We expect this will include providing tools and equipment that support their work and make 'pop-up' repair events possible.
The vehicle will operate in all districts seeking to:
• Increase consumer confidence in repair and reuse.
• Encourage people to view sustainable electronics consumption and repair as 'the norm'.
• Collecting donated electronics for repurposing/recycling, and enhancing knowledge of
existing local activities around repair, reuse and recycling.
The vehicle's itinerary will be a balance between visiting existing groups, attending events, hosting 'pop-up' sessions and visiting schools and workplaces.
We are asking the public to suggest a name for the new service/vehicle.
Suggestions can be made through this online form and the deadline for ideas is 9am on Monday 21 February. SWP will shortlist suggestions and put them to an online public vote.
The vehicle will be driven by a Community Repair Coordinator and this role is being advertised now. The successful candidate will travel the county promoting repair and sustainable consumption and working with SWP, Resource Futures and a wide range of Somerset-based audiences.
Closing date for applications is 9am Tuesday 22 February. Please share this advert widely.
We anticipate that the Repair Bus will be attending events between May and December this year, depending on recruitment and fitting out the vehicle going smoothly.
We understand that data security is a concern and can stop people offering devices for repair, reuse or recycling. Through our partnership with Donate-IT we can offer a collection point for unwanted tech items and ensure that these are securely data wiped before being refurbished and donated to those in need.
Further information
For questions about the project, or if you would like to suggest an event that might be suitable (subject to availability), please contact: Julie Searle julie.searle@somersetwaste.gov.uk, and Beth Prince beth.prince@somersetwaste.gov.uk
• Resource Futures is an environmental consultancy specialising in the waste sector
• Donate-IT is a Community Interest Company
• For details about Ecosurety and the Ecosurety Exploration Fund visit www.ecosurety.com
16th February 2022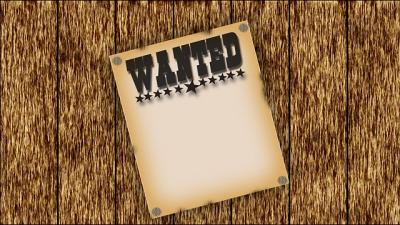 Notice of Casual Vacancy on North Cadbury and Yarlington Parish Council
Are you interested in contributing, representing and making a change in your community? Would you like to help improve the quality of life in the Parish? The Parish council needs your experience, energy and enthusiasm!!
If you would like to know more please contact the Clerk, Chairman or speak to a local councillor. Applications to be received in writing, or by email, to the Clerk.
31st January 2022
Covid Update
Good afternoon.
Please find attached this week's Covid-19 update for Somerset on behalf of the Engagement Board. From next week, this update will be in a different format – in the form of a digital newsletter. If you still wish to receive it as a PDF you will be able to.
This week the PM announced a return to Plan A regulations – full details can be found within the update.
Although Covid-19 case numbers have decreased this week, they do remain high in Somerset and so we need to make sure we remain cautious and keep ourselves and each other safe. To do this we should continue to wear a face-covering in crowded and enclosed spaces, make sure there is good ventilation if we meet indoors, wash our hands, continue to take regular lateral flow tests, and take a PCR test if we have any symptoms.
Everyone who is eligible should also accept the offer of a vaccination or booster, if they have not already done so.
Finally, in our weekly Covid catch-up film we cover the topic of vaccinations for pregnant woman. The film can be viewed here.
I wish you a pleasant weekend.
George Haslock
Communications Officer
Public Health
Somerset County Council
Mobile: 07765043226
Email: ghaslock@somerset.gov.uk
21st January 2022
The Anne Robson trust
I am writing to ask for your help to let people living in your local community know about the services we offer.
The Anne Robson Trust is a pre-bereavement charity that passionately believes that "no one deserves to die alone". Liz Pryor, our founder and Chief Executive has recently been awarded the Member of the British Empire Medal (MBE) in the Queens 2022 New Year's Honour's list, for services to end-of-life care.
We work alongside NHS hospitals to train volunteers, who sit with patients in the last days and hours of their life to provide company and companionship, so they know they are not alone. However, due to COVID restrictions the volunteers were unable to visit hospitals, and in response to this, we set up a free, National Helpline so that we could continue to offer comfort and support where needed. As restrictions have lifted the volunteers are gradually starting to return to hospitals and in addition the introduction of the helpline is showing to be a valuable resource for anyone in the community to access support from the comfort of their own home.
The helpline is for anyone who is struggling to cope with a terminal diagnosis or the imminent death of someone they care about. Whether they are family members, friends, neighbours, work colleagues, or even a member of the care staff who may just need someone to talk to; we understand the pressures of working and caring for people who are end of life. We are fully committed to ensuring that people facing end of life and their families have access to as many layers of support as possible.
I have taken the liberty of attaching a short article which I hope you can send to the editor of your local parish newsletter or magazine for inclusion in the February or March publication. Alternatively, I would be extremely grateful if you could send me the contact details of the editor, so that we can explore spreading the word of our service with them. I would also be very grateful for any suggestions you can offer of contacts in your area, who may be in a position to help us to spread the word.
I hope that this information will be of interest to you and I look forward to hearing from you soon.
Kind regards
Suzanne Brown
No One Deserves To Die Alone – We are here to support you.
Call our Helpline: 0808 801 0688
21st January 2022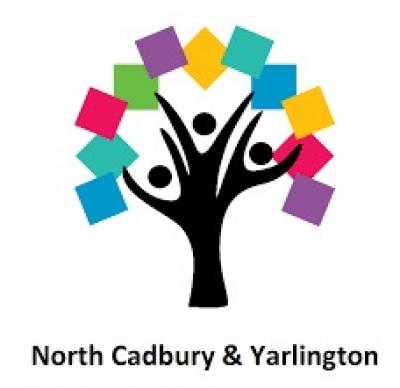 South Somerset District Council Regulation 16 Public Consultation on NC&Y Neighbourhood Plan
North Cadbury and Yarlington Parish Council as the Qualifying Body has prepared a Neighbourhood Development Plan, entitled the North Cadbury and Yarlington Parish Neighbourhood Plan for the period 2018 to 2033.
The Plan sets out a vision for the future and planning policies which will be used in the determination of planning applications.
Copies of the Neighbourhood Development Plan, supporting documentation and response forms are available on South Somerset District Council's (SSDC) website: https://www.southsomerset.gov.uk/your-council/your-council-plan-and-strategies/planning-policy/neighbourhood-planning/ under the North Cadbury and Yarlington drop down area.
If you are unable to access the documents online, hard copies will be available for inspection at North Cadbury Village Stores and Galhampton Country Store from 20th January 2022.
If you would like to see hard copies of the submitted documents at the District Council offices in Yeovil, this can be arranged if you contact planningpolicy@southsomerset.gov.uk; or by ringing 01935 462462.
If you would like to make a representation on this Neighbourhood Plan the relevant response form is attached.
Please download the form and email your comments back to SSDC at planningpolicy@southsomerset.gov.uk or in writing to the Strategic Planning Team, South Somerset District Council, Brympton Way, Yeovil, Somerset BA20 2HT
The consultation runs from 20th January 2022 until midnight on 4th March 2022.
Any representations may include a request to be notified regarding South Somerset District Council's decision under Regulation 19 whether to make the Neighbourhood Plan for North Cadbury and Yarlington.
Please be aware that a summary of all representations received by the Authority will be publicly available.
Reg 16 Response Form January 2022
Copies of Neighbourhood Development Plan, Support Documentation & Response Forms
20th January 2022
SWP service update
Collections: Covid-related absence remains a concern, but collection services are currently stable. With more than 350,000 collection a week, some delayed collections can and do happen as part of business as usual for a variety of issues, such as access issues and vehicle breakdowns.
Any collections – recycling or rubbish - missed should be returned for within two working days and we encourage residents to report any missed collections online using the My Waste Service feature on the SWP homepage.
Crews are working extremely hard at what remains a difficult time and we continue to ask for everyone's patience and support.
This will be the last of these daily updates. They will be reinstated if there is any future substantial disruption to collections.
18th January 2022
SSDC Press release
Please see a press release attached issued on behalf of the Somerset Community Resilience Partnership regarding how Somerset will use £3.8m from the Government's Household Support Grant to support Somerset residents who are struggling to pay the bills this winter.
10th January 2022